I started a collection of online mentions.
---
7 May 2023: TODAY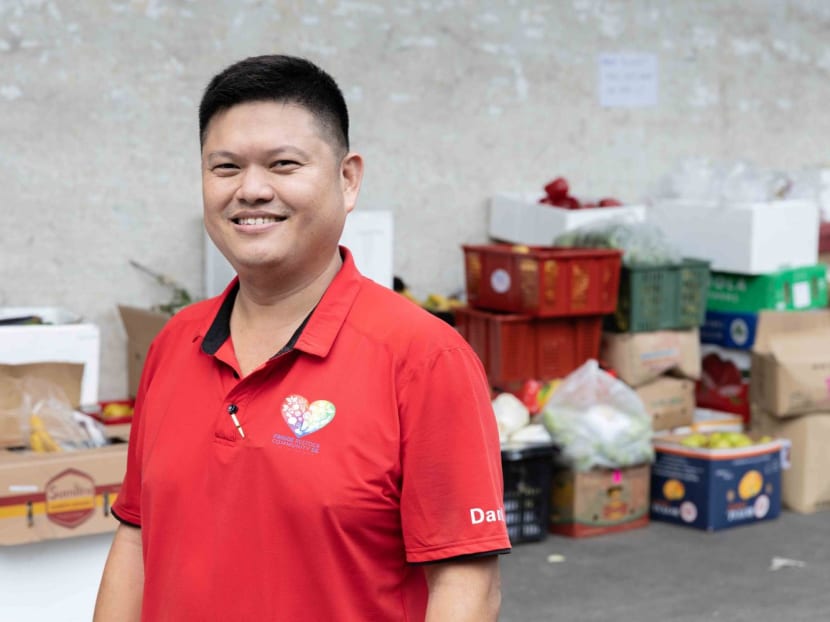 The Stories Behind: Fridge Restock Community, a ground-up food rescue group founded by a Little India shopowner
This is a lovely piece on the story of Fridge Restock Community SG. I'm not mentioned by name in here, which is good, because the focus should be on this amazing food waste hero!
---
21 Apr 2023: Honeycombers
Raise a salute to these green giants: Meet the eco-warriors championing sustainability in Singapore
---
13 Mar 2023: Zaobao
拯救食物组织以分散领取方式分发食物 (paywall)
---
23 Feb 2023: The Straits Times
Donors use indemnity forms to avoid liability even as Good Samaritan Food Donation Bill is being drafted
---
30 Sep 2022: Temasek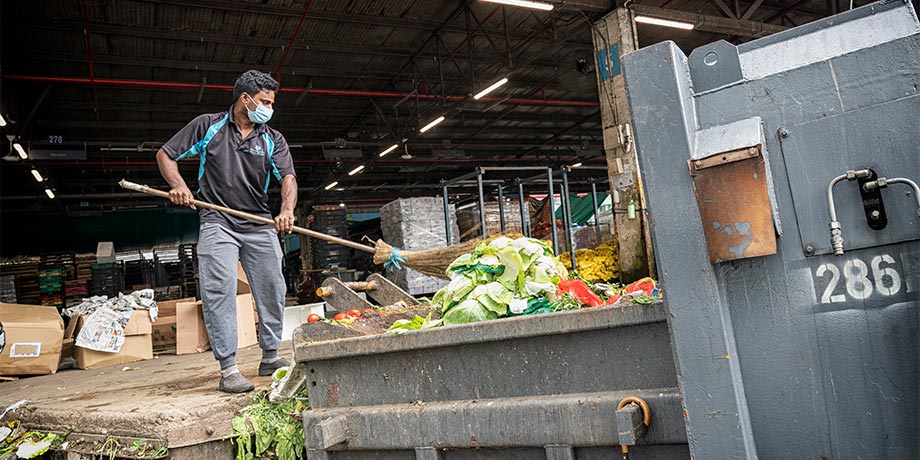 Zero Waste, Starting With The Food On Your Plate
---
4 Sep 2022: 8World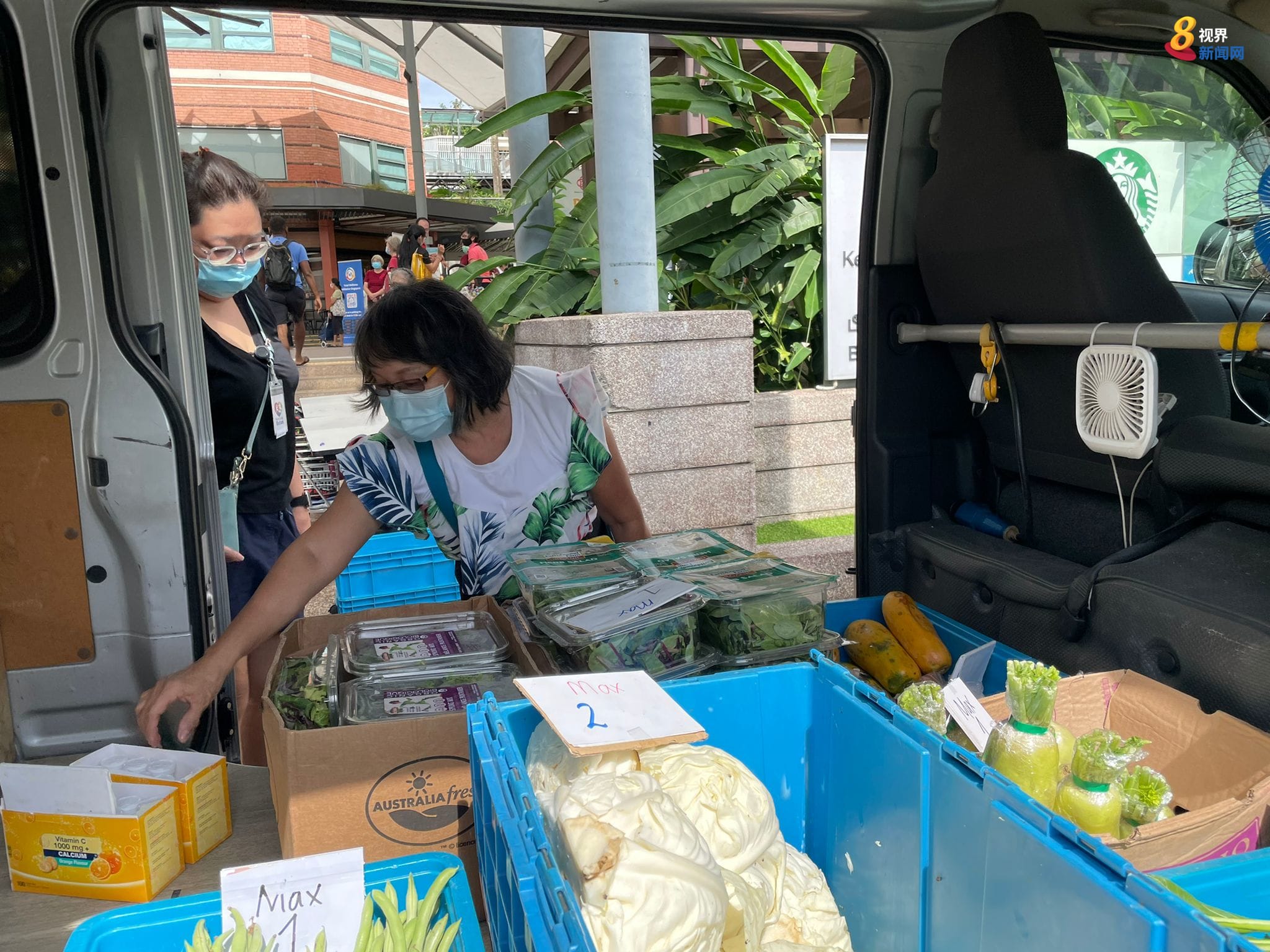 This roughly translates to 'How getting rescued food can save money'. It includes coverage of KampungBishan's Mega Mobile Kaybie event on 31 Aug 2022 which I helped organise. But because it's Chinese news, our founder Ting was best positioned to give the interview.
---
19 Aug 2022: CNA
Zero Waste Kitchen – S1E6: Are Ugly Produce Just As Good?
I had a lot of fun participating in the filming of this excellent TV programme.
---
11 Aug 2022: Kamera Junior
A friend sent me this. He works with Nas Daily to reuse, repurpose and recycle old footage to make new videos. Just for that, you're forgiven for calling me 'the cheapest guy in the world'.
---
6 Aug 2022: The Straits Times
Food rescue projects relying on more donations to cope with increased fuel, transport costs
I thought this article was a bit weird, but it was timely in helping to raise some funds to help defray our fuel costs.
---
26 Jul 2022: The Pride
Meet Xin Yi and Daniel, freegans in Singapore
The Pride is by the Singapore Kindness Movement.
18 Jul 2022: CNA938
XX Files – S1E11: Giving voice to those with aphasia
This is a daily radio programme which mentions the freegan lifestyle, from 9:15 to 16:10.
---
16 Jul 2022: CNA
IN FOCUS: Fighting food waste and saving money – a week as a freegan in Singapore
A reporter decided to try living as a freegan for a week, and consulted me on her project. I gave her some tips on how to get started. Hopefully it was life-changing for her.
---
1 Jul 2022: Yahoo! Finance
Free food? Groups that 'rescue' rejected food see increase in demand amid inflation
I'm not interviewed for this article, but I've been involved in a few groups mentioned.
---
28 Jun 2022: The Straits Times
More people rescuing, accepting food destined for dustbins to reduce waste amid rising inflation (premium article), PDF here
This is both gold and goal. The goal being to get rescued food more socially accepted in society here.
---
18 Jun 2022: CNA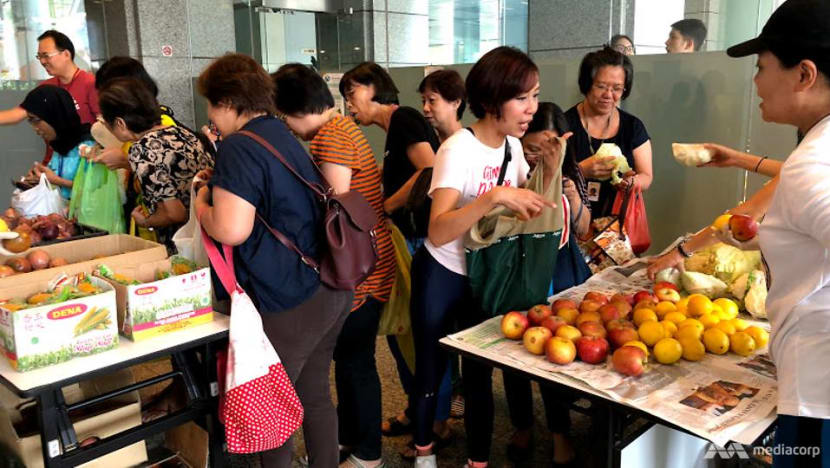 Commentary: Living in Singapore doesn't have to be so expensive when you're a freegan
A commentary I wrote for CNA.
---
9 Jun 2022: The Pride
Residents turn void deck into green hub filled with plants, books and free food
This one doesn't mention me, but two groups that I'm actively involved in — KampungBishan and Fridge Restock Community SG.
---
30 May 2022: Hype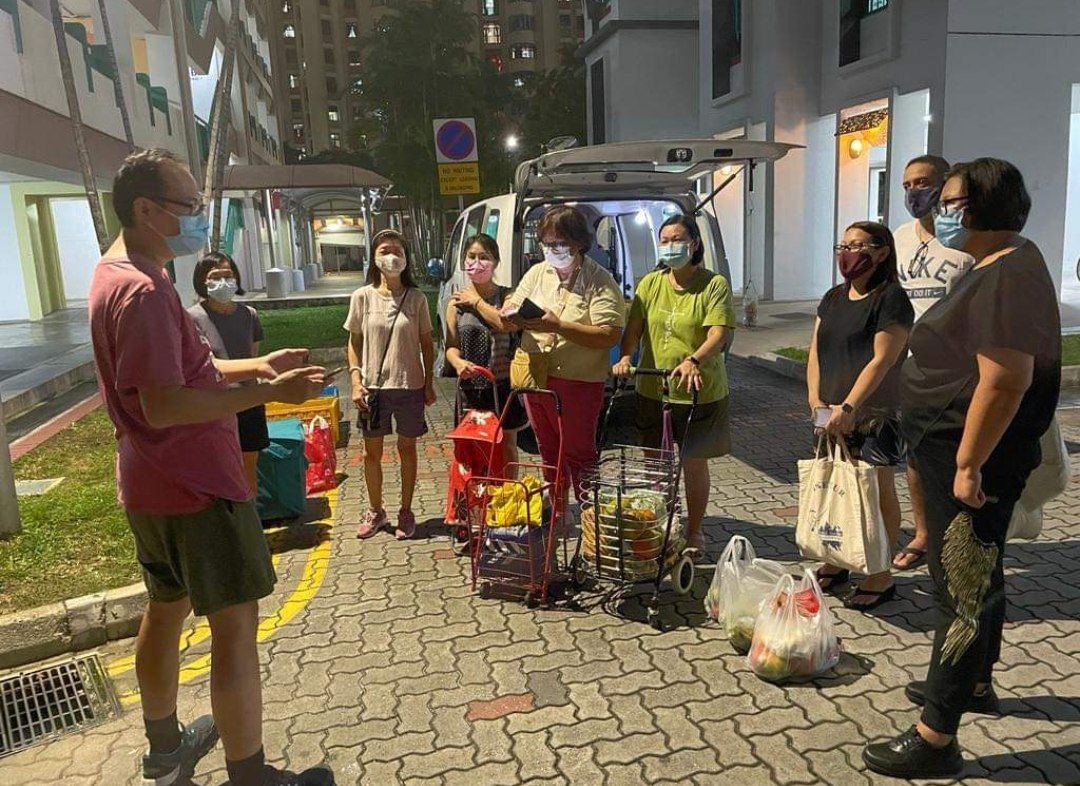 Why Waste Food When You Can Rescue and Upcycle It?
---
16 May 2022: Channel 8
This translates to "Prices rise, environmental awareness increases, and the demand for soon-to-expire food increases by 20%". You can see a more specific clip here.
---
ฟรีแกน ขบวนการกินฟรี | ร้อยเรื่องรอบโลก EP175
This was filmed back in 2019. Recently, a Thai told me about it.
---
8 Apr 2022: ChannelNewsAsia
Heartland Tales: Meet the 'freegan' who barters and recycles instead of spending money | EP 4
This was a fun interview to do. My first fully online media interview, thanks to Covid-19 for advancing the digitalisation of meetings.
---
15 Aug 2021: Nas Daily
I didn't meet Nuseir again, so this is put together by reusing previous footage that he took, and some he didn't publish before.
---
25 Apr 2021: WAYD
Community Fridges: When Food Waste is Good Enough to Eat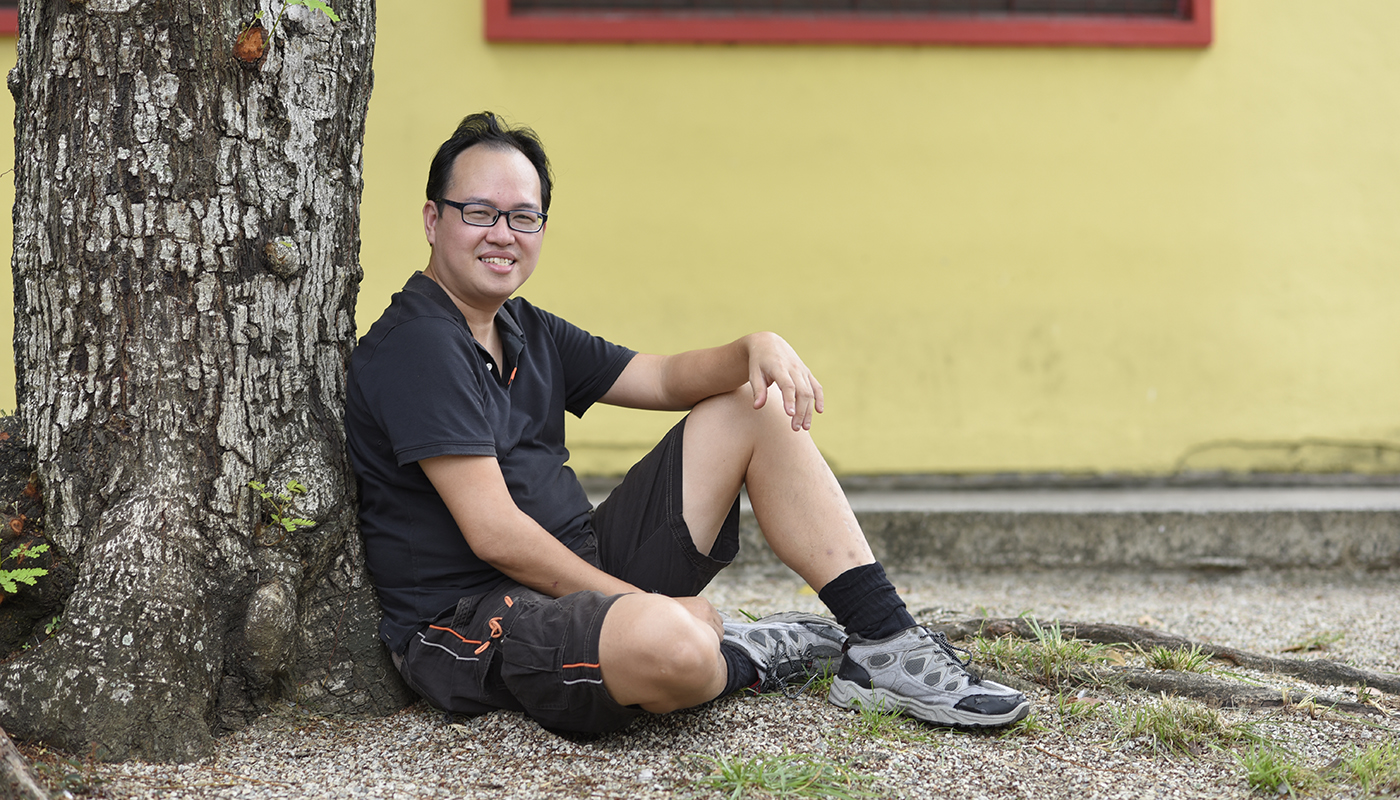 Daniel Tay: Freegan for the People
---
18 Mar 2021: Women's Weekly
Can You Survive In Singapore Without Spending Money? A Freegan Shows Us How
---
12 Mar 2021: Tabla!
---
8 Mar 2021: The UrbanWire
Freeganism Helps Daniel Tay Retire at 40
---
29 Jan 2021: AsiaOne
It's easier to retire in Singapore than you think, says freegan
It truly is.
---
20 Sep 2020: The Straits Times
Hungry Ghost Festival a fruitful time for 'freegans' roaming the streets
---
18 Sep 2020: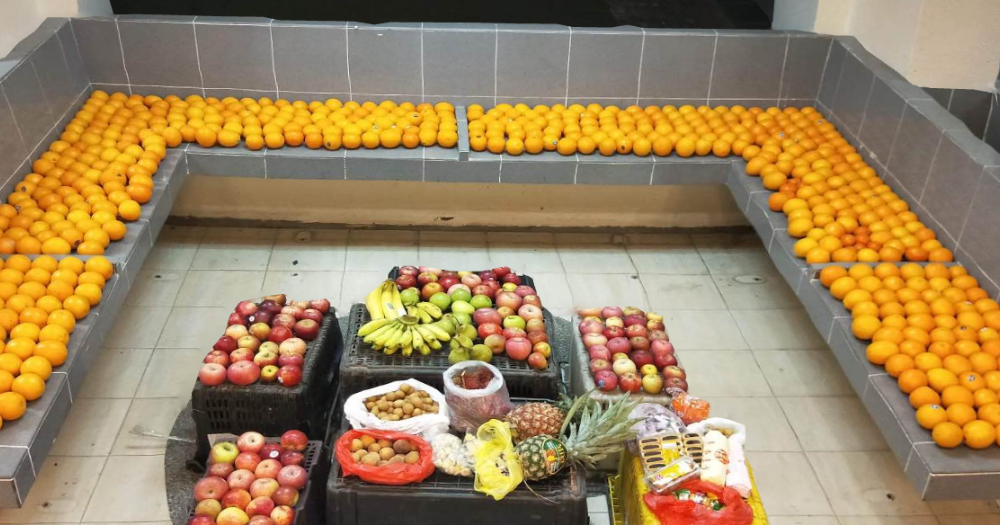 8World:
农历七月最后一夜 祭品回收者收获逾1000水果糖果
Mothership.sg:
'Freegans' in S'pore collect 524 oranges in over 8 hours on last day of Hungry Ghost Month
---
13 Sep 2020: The Straits Times
Freegans gather bountiful 'harvest' of fruit from roadside offerings during Hungry Ghost Festival (premium article)
---
3 Sep 2020:
8World:
中元节不畏忌捡祭品 回收者:我们只是不想浪费食物
Mothership.sg:
S'pore 'freegans' collect 120 oranges from 7th Month offerings after they were 'consumed' by ghosts
AsiaOne:
'We don't want to waste food': Freegans collect fruits from 7th lunar month offerings
MustShareNews.com:
S'pore Duo Collects 122 Oranges In 1 Night During 7th Month, Offerings Considered 'Consumed' After Ritual
19 Mar 2020: Public Service Division
Singapore Agenda: The End Of Waste?
---
17 Feb 2020: CNA Insider
Feeding The Hungry, And How To Do It Better | Special Report, Part 2/2
15 Feb 2020: CNA Insider
Going Hungry In Singapore, A Cheap Food Paradise | Special Report, Part 1/2
10 Jan 2020: Mothership
Recycling vending machines overworked, incentives adjusted to S$0.20 for every 20 containers
I accidentally got Mothershipped when I shared my experience with the reverse vending machines on the Journey to Zero Waste Life in Singapore Facebook group.
24 Dec 2019: The Straits Times
Four in 10 cater for more guests than expected: NEA survey
I got quoted for this, but catered food isn't really my area of expertise.
8 Dec 2019: SecondsGuru
Eco Warrior| Daniel Tay, the brain behind SG Food Rescue
I'm a bit embarrassed to be called an Eco Warrior. It makes it seem like I'm really passionate about the environment.
16 Nov 2019: Portfolio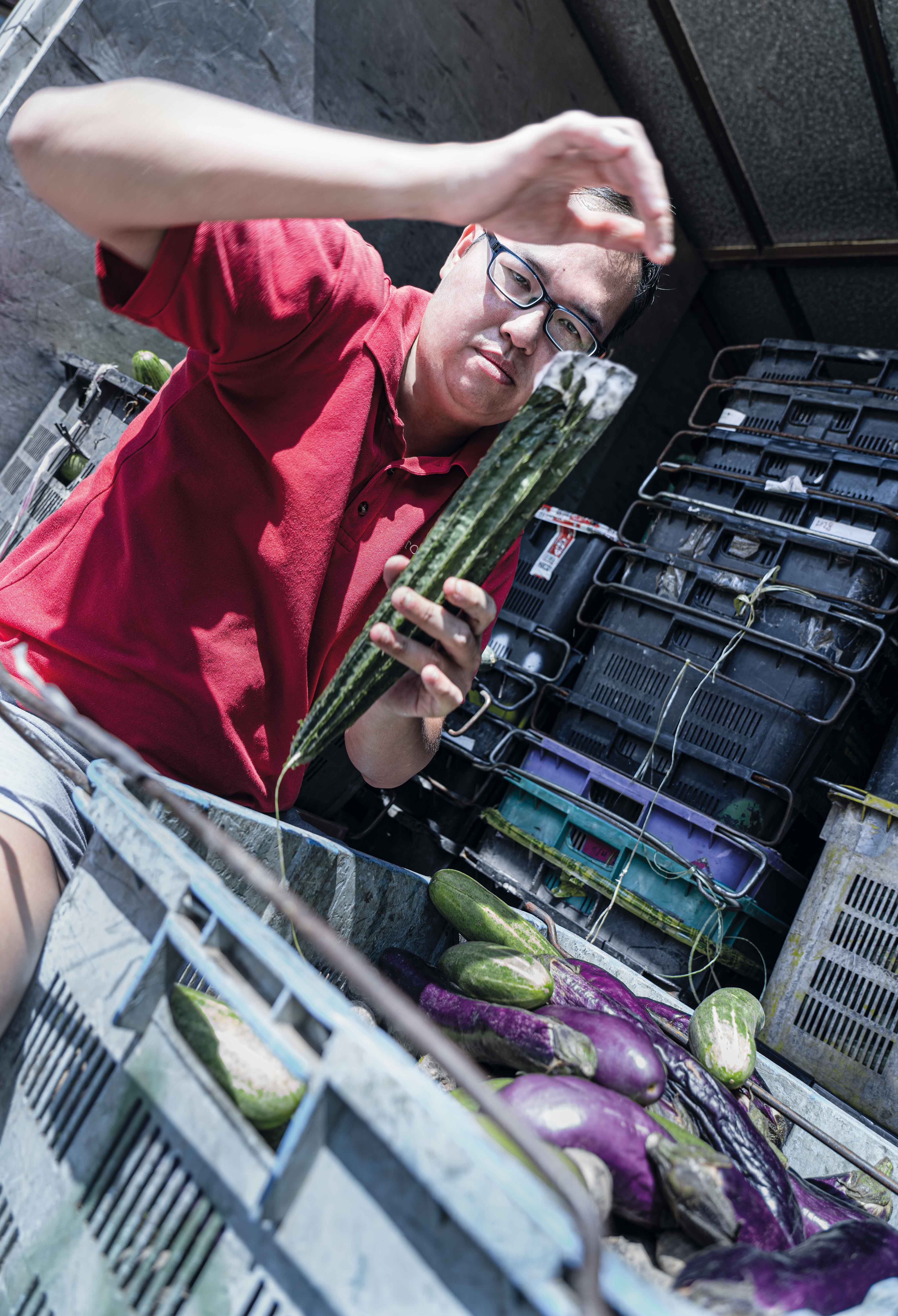 The Other Foodies – Mr. Daniel Tay: Rescuing Food as a Moral Act
Sometimes I accept interviews that don't have a clear purpose, primarily because it sounds like fun. This was one of them.
4 Nov 2019: The Straits Times
Multi-agency work group to tackle food insecurity, food waste in Singapore (premium article, PDF here)
On hindsight, I feel I shouldn't have agreed to be interviewed for this one. It's premature.
25 Oct 2019: Tamil Murasu
I was just having lunch at Krishna's Kitchen when Mr Raghu comes up to me and says, "Daniel, can you come to the office? There's someone I'd like you to meet." He turned out to be a reporter for Tamil News.
15 Oct 2019: A Magazine
Would You Eat Food That's Expired Or Discarded?
This is a really nice photo of me.
18 Sep 2019: SG Cares / SG Pulse
It's really nice that SG Cares would want to do a story like this.
29 Jul 2019: Esquire
Singapore subcultures: Cosplayers, drag queens, freegans, e-sport gamers, metalheads
This was a weird experience.
11 Jul 2019: Temasek Shophouse
The Recipe For Cutting Food Waste
I got invited to sit on this panel.
13 Jun 2019: South China Morning Post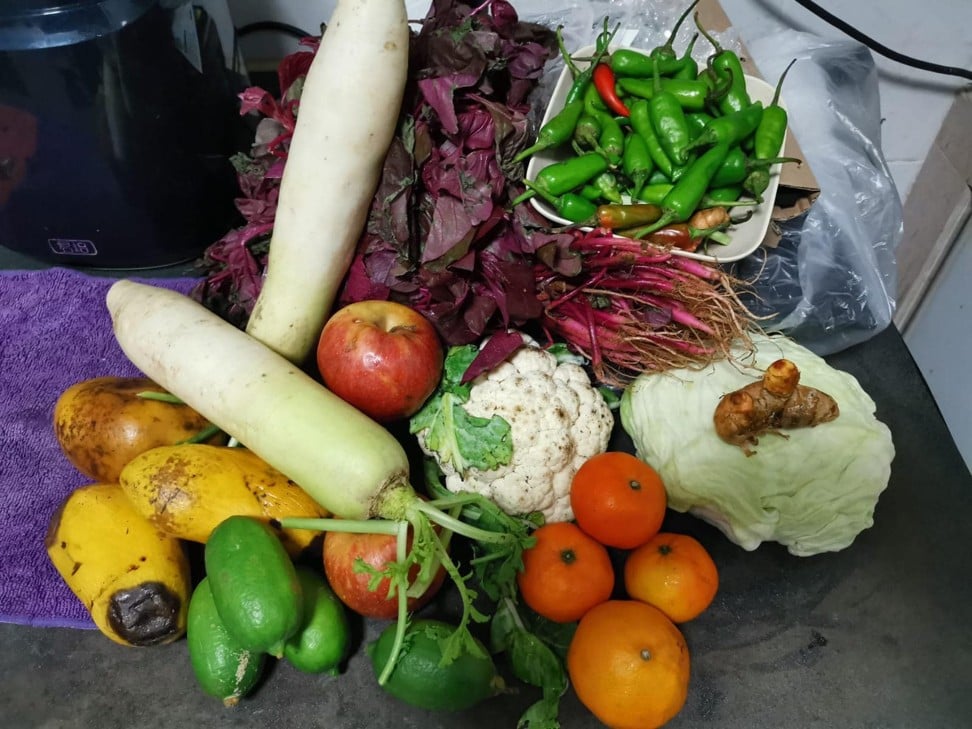 Singapore's food rescuers salvage expired, ugly food to fight waste
This article features the food rescue movement in Singapore. Not just SG Food Rescue, but also Food Rescue @ Events. It's such a shame that egos and politicking have led to the two groups becoming territorial and excluding each other's members from their rescues.
10 Jun 2019: The Straits Times
Home in focus: Going green by saving greens (premium article, PDF here)
This was part of a green feature in the newspaper. I love the photos!
1 Jun 2019: Tamil Murasu
Project Food Rescue – Zhenghua IAEC (video)
19 May 2019: Tamil Murasu
விரயம் தடுத்து சமூகத்திற்குத் தொண்டு
This is an article on Zhenghua IAEC, one of SG Food Rescue's Food Recipients.
6 May 2019: ZB Schools
This was done by a student journalist under Zaobao's programme to find and nurture budding writers. It also provided me with a nice photo to use on my profile for a while.
19 Apr 2019: Temasek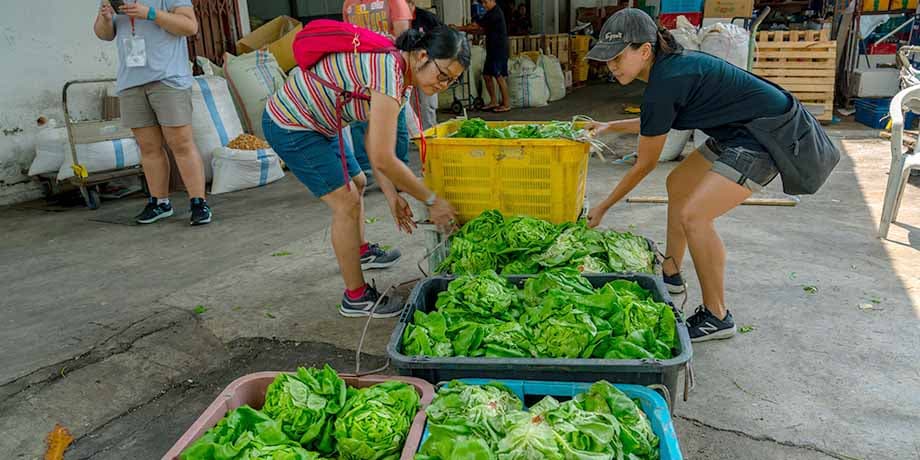 These Food Waste Heroes are Rescuing Vegetables, One Truck at a Time
Before I did this story with Temasek, I never knew that they, as a company, were interested in such issues. Good to know.
13 Apr 2019: MoneySmart
How Much Food Waste is There in Singapore? I Went Dumpster Diving to Find Out
While this article did mention me, I didn't contribute to it. But I like to think that what I've been doing for the past year or so has led dumpster diving to become more main stream, which in turn raises awareness about what we waste in Singapore.
13 Mar 2019: The Straits Times
Asean students keen to solve social issues (premium article, jpg here)
Sometimes we allow students to come for our rescue missions to get a first hand experience of food waste in Singapore.
24 Feb 2019: Lianhe Zaobao
小贩中心派丑蔬果 宣扬减少食物浪费 (premium article)
This was about a Veggie Giveaway we did at Yishun Park Hawker Centre. From this event, we learned that giving away free vegetables is not an effective way to spread our message of food waste, because the people just came for the free food and not to listen to our message. But really, it's not a conducive environment for that either. So we've stopped doing such events.
12 Feb 2019: Anthea Indira Ong
Legislating Food Waste. We Can Do More.
12 Feb 2019: ChannelNewsAsia
Anthea Ong on Singapore Food Agency Bill
Here we attempt to make a difference to the law by raising awareness about food waste in Parliament.
11 Feb 2019: Lianhe Zaobao
Another article on community fridges.
2 Feb 2019: SG Cares
"The more you give, the less you want, because nothing beats the feeling of giving more and giving freely."
This has some good photoshop skills.
27 Jan 2019: Millennials of SG
What The Heck Do Dumpster Divers Do In Singapore?
This was quite a fun one to do.
24 Jan 2019: TEDx Talks
This has been the biggest audience I've given a food waste talk to. I preferred the first TEDx talk I gave, as this one was more informative and less fun to do.
16 Jan 2019: Suria
17 Jan 2019: The Super Charmed Life
How much of your food ends up in the bin?
Sometimes the media helps get your message out and make it more well known. Sometimes your message helps get the media out and make it more well known. Help them anyway. It's good karma.
16 Jan 2019: Suria
A Malay current affairs programme on Suria channel. Talks about food waste.
30 Dec 2018: Yahoo! News
Free food in Singapore: Community fridges launch in Dorset Road with free groceries for needy residents
This is the 5th set of community fridges launched in Singapore. It's catching on.
28 Dec 2018: The Business Times
I'm not Mr Tan, but that's not important. The message is what's important.
28 Dec 2018: The Independent
Singapore "freegans" share treasures from dumpsters to migrant workers
I don't know how this one came about, but I think 'dumpster diving' and 'freegans' help the website to get eyeballs.
23 Dec 2018: Reuters
Singapore's 'freegans' find treasure in trash
The greatly edited article was a disappointment. But their photos were great! You can click on the photo and scroll through them.
30 Nov 2018: Vibes
This isn't about me, but about the freegan community over in Punggol. What's outstanding about this media mention is that it's tacit approval of our activities by the town council there. Which is cool, because town councils in other areas are disapproving and have shut down some of our food sharing points.
21 Nov 2018: TODAY
Meet Diljan, home baker, cook, and mummy to her AMK neighbours
This one isn't about me or us, but I want to include it here because it does mention SG Food Rescue. We support Free Food For All, a charity organisation of which Diljan is a volunteer at. We see her about once a month when we deliver food to her and her neighbours. She's such an inspiration!
20 Nov 2018: The Smart Local
8 Ordinary Singaporeans Who Hustle At 2AM While The Rest Of The Country Sleep
It wasn't 2AM. And it was a sponsored post. That's okay. We can't pay our bills with free veggies.
8 Nov 2018: 牛牛Babe's Blog
Towards transforming students into active citizens …
This isn't a media mention, but Jenson is a lecturer at NUS. He sometimes invites me to go talk to his students about what I do. Apparently it's inspiring for them.
31 Oct 2018: RICE Media
The Myth of Expiry Dates, and Other Lessons a Dumpster Diver Learnt in a Year
This is the follow-up article a year later. Unfortunately the photos don't show up. Either they've deleted it to save space, or they changed the folder and the links are now broken.
21 Oct 2018: Channel 8 News
This programme during the news took a long time to film. But I'm pleased with the outcome.
12 Oct 2018: The Business Times
A Good Space helps you help others
I had won $1000 from A Good Pitch the previous year, so they wanted me to say something to promote it again this year. What A Good Pitch really did for me is that it gave me confidence that people would want to fund this idea.
10 Oct 2018: JTC Newsletter
We did this mobile food truck at this event just to try out how it is like. Let's just say it was a good learning experience for us.
9 Oct 2018: Business Insider Singapore
There's a new initiative to combat food waste in Singapore – swapping food items in the office
Sometimes I google for my own name just to see what results are shown, and I find some articles that mention me without me realising it.
3 Oct 2018: Class 95
Another mention about community fridges. They actually went to visit the community fridges.
1 Oct 2018: Mothership.sg
Community refrigerators in Stirling Road filled with free groceries for needy residents
Community fridges are all the rage now. I try to direct all media enquiries regarding community fridges to Daniel Yap, who is in charge of the Fridge Restock programme.
23 Sep 2018: Secondsguru
Food waste | The why, the how and what you can do, today!
Sometimes interviews are done over email. Not my preferred medium, but sometimes writers don't have the time to conduct in-person interviews.
19 Sep 2018: Mothership.sg
There are 2 community refrigerators in Yishun with groceries for needy residents
We had been restocking community fridges for some time now, and it was from one of our Facebook posts that Mothership picked up on this. Good things can come from Yishun. I wasn't mentioned in this one, but I did help to start this programme.
14 Sep 2018: ChannelNewsAsia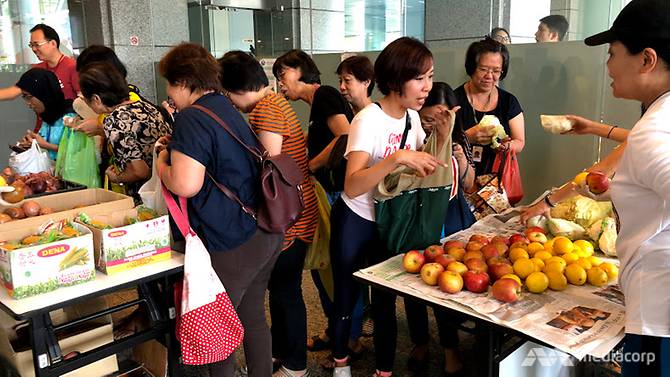 'I hope people ask why we're giving good food away': Giveaway highlights food waste problem
I went to URA for our food waste awareness event and they said to me, "Daniel, the media is here." Dammit, I wasn't prepared for it. But oh well, I guess I've had lots of practice. They also did a video: Veggie Good Giveaway
And then Channel 8 News picked up on it as well: 志愿组织免费送800公斤食材 望食物浪费问题受关注
31 Aug 2018: Nas Daily
I preferred this video because I'm shy, and I could get other people in the SG Food Rescue community to appear in it too. But really, I thank Nuseir for highlighting our cause and bringing it to greater attention both in Singapore and internationally. And it's great to have been featured in two of Nas Daily's videos.
25 Aug 2018: Tracy Leong
This was something that Tracy made for her own portfolio. I enjoyed it, both the making of it and the end result. Very well done.
24 Aug 2018: Mothership.sg
Nas Daily features S'porean freegan dumpster diver, gets blamed for being cheapskate
Bahahaha! This was awesome!
24 Aug 2018: Nas Daily
This 1-min video took 6 hours to film, and is one of the most fun media experiences I had. Never in my wildest dreams (or plans) would I have imagined that I would have the chance to not just meet Nuseir in person, but also be included in not one, but two, of his videos. Such an awesome experience!
7 Aug 2018: LinkedIn Pulse
How a Freegan Shows the True Impact of Food Waste in Singapore
This was a particularly informative article, and it was the first time an article on food waste in Singapore appeared on LinkedIn Pulse.
2 Aug 2018: Channel NewsAsia
Why would a particular media outlet cover my story more than once? That's because they have different programmes which are helmed by different producers. And apparently because I'm interesting. Doesn't always feel that way until I take a step back and look at my life.
6 Jul 2018: Singaporean Talks Money
Did anyone say free vegetables and fruits? – Experience with SGFoodRescue
Sometimes people come on our veggie rescue missions and have such an eye-opening experience that they wanna blog about it. Sometimes I find their blog posts.
2 Jul 2018: Mothership.sg
S'poreans dumpster dive to save hundreds of pieces of bread dumped by neighbourhood bakeries daily
This shouldn't have been here. It was completely accidental. We did it just for fun and I posted it on Facebook, and it accidentally went viral and got reported on Mothership. I became more cautious about what I posted online after that. It also got reported elsewhere:
Zaobao:
垃圾桶回收面包能吃吗?
Channel 8 News:
"喂人别喂垃圾桶" 男子从垃圾桶"拯救"数百个面包
15 Jun 2018: The Straits Times
Feeding the hungry with food that is 'ugly looking' (premium article, PDF here)
The Straits Times normally doesn't cover the same story more than once… but then this is a different story from the dumpster diving one.
30 Apr 2018: Eco Business
These Singaporeans are moving mountains…of food waste
I love the photo that accompanied this article because it really shows how much fun we have on our weekly veggie rescue missions. This particular photo was taken at the mission to provide ingredients for Feeding The 5000. And 3 days later, PM Lee Hsien Loong shared it on his Facebook page and mentioned SG Food Rescue!
23 Apr 2018: YP SG
He Started Out Scavenging For Free Meals, Now Gives Truckloads Of Food To The Needy
Yeah, that title pretty much says it all. Also, I didn't know that Yellow Pages had an online magazine.
18 Apr 2018: TEDx Talks
This is the first of two TEDx Talks I've done. It was nerve-wracking. I had never spoken to such a large audience before. If ever you get invited to give a TEDx Talk, say yes first. Then figure out later how you're gonna do it. It's well worth the experience.
15 Apr 2018: Frugal in Singapore
Food Waste in Singapore: What SG Food Rescue is Doing & What You Can Do
Frugal in Singapore is run by a friend. Her blog title inspired me to start Freegan in Singapore. It was never supposed to become such a big thing, so I didn't pay much attention to the name. FML.
9 Apr 2018: CLEO
This Man Spent $8 On Food Last Year, And This Is How
When Cleo asked me for an interview, I was like, "Whuuut?" Why would freeganism or dumpster diving have a place in a fashion magazine?
This article went viral internationally. Various media outlets rehashed this story for their own publication:
AsiaOne:
This man spent only $8 on food in 2017, here's how he did it
Asian Money Guide:
This Man Spent Only $8 On Food Last Year — Here's How
TribunJogja.com:
Selama Setahun, Pria Ini Cuma Habiskan Rp110 Ribu untuk Makan. Kok Bisa?
Lifestyle Wolipop:
Hidup Freegan, Pria Ini Hanya Habiskan Rp 84 Ribu untuk Makan Setahun
7 Apr 2018: Mothership.sg
S'porean dumpster diver shows where to get free food besides dustbins
I wrote an answer on Quora that got picked up on Mothership and the article went viral. After that I realised that my Quora answers are no longer safe, and that people were watching what I wrote.
25 Mar 2018: TODAYonline
5,000 free meals made from 'ugly food' to raise awareness about food waste
This was post-event publicity.
23 Mar 2018: The New Paper
5,000 free meals this Sunday to raise awareness about food wastage
This was pre-event publicity for Feeding The 5000. We supplied the ingredients.
8 Mar 2018: Green Drinks Singapore
Ten ways to be more eco conscious this year
I later learned that Olivia, who started Green Drinks, is a neighbour. We met for coffee (for free, of course) to discuss a Green Drinks session later in the year.
5 Mar 2018: Mothership
SG Food Rescue has collected lots of fresh food, needs your tips for charities who can benefit
This was the first time that SG Food Rescue appeared in the media. Considering that we launched in Feb 2018, that's pretty good to be picked up so quickly. And unexpectedly. The article went viral and other media outlets also picked up on it:
5 Mar 2018: Coconuts Singapore
Volunteer group SG Food Rescue collects excess food; calls out for suggestions on charities to donate to
14 Feb 2018: Channel U
I had Guo Liang in my house. He was very professional, even though he was sweating buckets in my freegan room.
19 Jan 2018: Channel 8
They always ask me to speak Mandarin, but I can't, so I ask them to subtitle it.
12 Dec 2017: ElevenAsia
You Can Live With Almost Nothing
This was a favour to an acquaintance.
9 Dec 2017: The Straits Times
Causes Week 2017: He goes dumpster diving to reduce waste
The Straits Times is always a pleasure to work with, even back in the days when I was a reporter. Especially so because the photographer was Alphonsus Chern, a friend I knew from catechism classes in church when we were kids. I didn't know dumpster diving could become a means to cause till this came out.
21 Nov 2017: CNM NM4883D
Following the life of Daniel Tay, a Freegan in Singapore
If your university course module were graded by number of views on your video, this would earn you a grade A++++++.
8 Nov 2017: Yahoo! Lifestyle
Millennials go dumpster-diving in Singapore in the name of 'freeganism'
Similar to the Zaobao one, this outlet wanted to run an article about this, with a 'millennial' frame, so I had to go find a few millennials in our community for them to interview.
30 Oct 2017: Zaobao
I wasn't too pleased with this one. It was more of a case of 'the other media outlets have it, so we must run a story about this guy too' kind of thing.
29 Oct 2017: Investment Moats
Freegan, Dumpster Diving and Financial Security, Independence
This one is by Kyith from Investment Moats. Freeganism appeals to those who try to retire early, because you know that when your expenses are really low, it's easy to generate passive income to cover those expenses.
28 Oct 2017: ChannelNewsAsia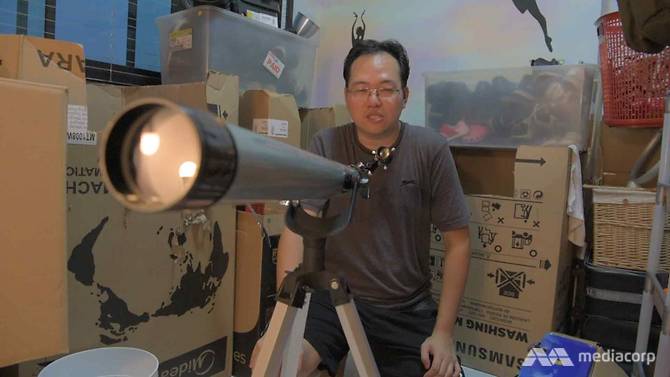 The man who finds treasure, and the secret of happiness, in the trash
This one was more about me, but the video also included our first, and last, overnight dumpster diving expedition. Good times.
27 Oct 2017: TODAY Online
Sunday Spotlight: Dumpster divers to the rescue of 'ugly' but edible food
This, and the Channel NewsAsia article came out one after another on the same weekend. These are the ones that brought national attention to freeganism in Singapore. The TODAY one is more about the community.
25 Aug 2017: RiceMedia
This Man Eats Leftover Pizzas From Trash Cans
This was the first media article about me since I became freegan. It's the one that started it all. There's a follow-up article a year later.
---
Updated: 8 Apr 2022